Silent, restful nights start here.
Welcome to the future of
sleep apnea treatment.
The LinguaFlex Sleep Apnea & Snoring Solution
Developing the minimally-invasive sleep apnea solution, designed to keep you sleeping soundly all night long.
EQUIPMENT-FREE
No nightly setup.
No cleaning.
INVISIBLE
Sleep anywhere,
anytime.

SIMPLE PLACEMENT
Placed in under 10 minutes, and easily reversible.
Obstructive sleep apnea is often caused by a blockage in the airway by the tongue and soft palate during sleep. This can lead to snoring, insufficient air supply to the lungs, and ineffective sleep. Obstructive sleep apnea can contribute to other issues such as hypertension, heart attack, stroke and a higher risk for early death.
The LinguaFlexTM Solution*
The LinguaFlex is a soft and flexible investigational device placed in the underside of the tongue. This simple device prevents the tongue from relaxing backwards as you sleep, so your airway remains open. Once placed, the device is entirely discreet, comfortable, and does not interfere with talking or eating.
The LinguaFlex can be placed in a 10-minute outpatient procedure using light sedation. General anesthesia is not required. If desired, the LinguaFlex can be removed by a doctor at anytime without anesthesia.
*Note: The LinguaFlex is an investigational device only, and has not been cleared by the FDA for use in the U.S.
Our Clinical Study is Now Enrolling
Do you have obstructive sleep apnea? Have you found CPAP machines difficult to use regularly?
You may be eligible to try the LinguaFlex as part of our clinical study!
The LinguaFlex Study is a one-year US study to evaluate the effectiveness of the LinguaFlex for patients with Obstructive Sleep Apnea. Two sites across the U.S. are currently enrolling patients:
St Elizabeth's Medical Center (Boston, MA)
West Virginia University (Morgantown, WV)
The LinguaFlex has been tested in a previous clinical trial outside the United States but has not yet received FDA clearance for use in the US. You may or may not experience a reduction in your sleep apnea symptoms and/or a reduction in snoring. Learn more at clinicaltrials.gov.
All enrolled patients will receive the investigational LinguaFlex device at no cost at the beginning of the study. The device will be placed during a 10-minute procedure under light sedation, and you will go home that same day.
Patients in the study will be asked to take overnight sleep studies or Home Sleep Tests periodically throughout the study, as well as return for approximately 6 follow-up visits. After the study ends at one year, you may choose to keep the device in place or have it removed. If elected, the device can be removed in the doctor's office without the need for anesthesia.
ELIGIBILITY REQUIREMENTS:
Age 18 or above
Moderate-to-severe obstructive sleep apnea
(AHI of ≥15 to ≤50)
Agree not to use any type of additional sleep apnea therapy (for example, a CPAP or oral appliance) during the study
Are able to read, understand and sign an informed consent
Ability and willingness to follow study protocol, including ALL follow-up visits
Meet Our Clinical Study Investigators
LinguaFlex was founded by Dr. Ira Sanders, a renowned Otolaryngologist and former faculty member of Mount Sinai Medical Center. Today, the leading researchers in the fields of otolaryngology (ENT) and sleep medicine are working to bring LinguaFlex's life-changing technology to the forefront of sleep apnea treatment.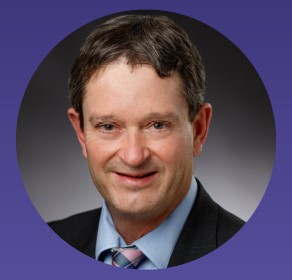 Otolaryngology, Sleep Medicine;
Chief, Professor
Medical College of Wisconsin
THIS SITE IS CLOSED TO ENROLLMENT
Assistant Professor of Otolaryngology,    Tufts University;
Otorhinolaryngologist – HNS,
St. Elizabeth's Medical Center
Otolaryngology, Sleep Medicine
Associate Professor
West Virginia University Medicine      J.W. Ruby Memorial Hospital
THIS SITE IS NOT ACCEPTING NEW STUDY SUBJECTS
Keep up to date with our latest news.
We would love to hear from you.
LinguaFlex is a medical device company with a revolutionary patent pending technology to treat obstructive sleep apnea.